Once you receive your Beauti-Full-Brows, you should wash your face to remove any excess oils from your brow area. Then cut a pair of the tattoo brows from the white transfer sheet, separating the left brow from the right and remove the transparent protective cover paper.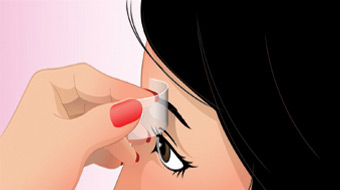 Position both tattoos on the brow area with the tattoos against the skin. Use the tattoo imprint on the reverse side as a guide to place the eyebrows in the desired position.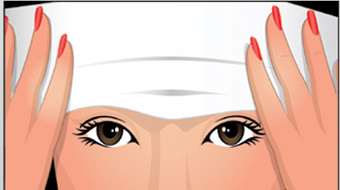 Once your eyebrows are in the desired position, thoroughly wet the front area of one of our Brow Bands or a wash cloth with warm water, gently ring out the excess and place it over the Beauti-Full-Brows. Leave the Brow Band on for approximately 60 seconds.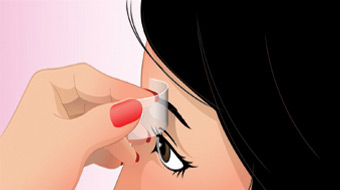 Peel the transfer paper away from the skin and pat the tattoos making sure the entire eyebrow has adhered to the skin. Then let the eyebrows dry and, if necessary, gently wash the eyebrows with soapy water to remove any excess adhesive from around the edges of the eyebrows.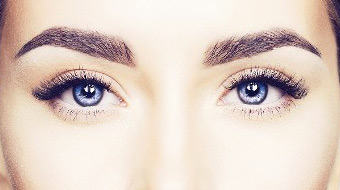 Enjoy Your Beauti-Full-Brows!
Shop Now