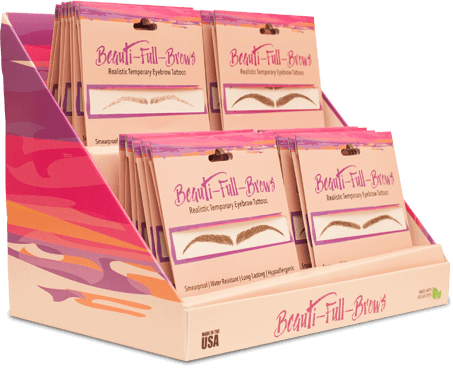 Beauti-Full-Brows are the original realistic temporary eyebrow tattoos. Get the confidence you deserve with easy to apply application that last for days! Plus they are made with vegetable dyes instead of harsh chemicals and come in a variety of styles and colors for a natural look just right for you. Find your perfect pair!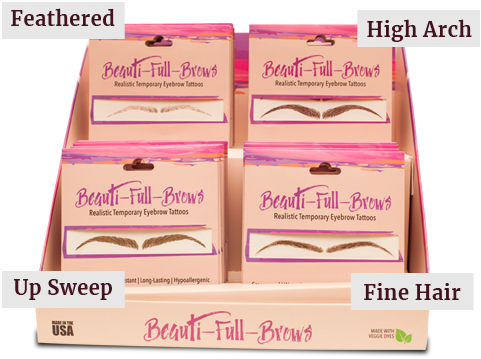 FEATHERED
HIGH ARCH
UP SWEEP
FINE HAIR
BLACK
DK. BROWN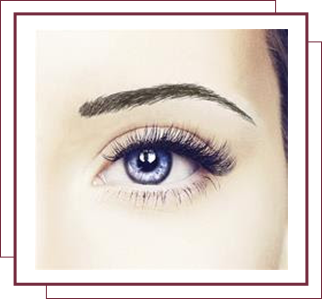 #1003
A very realistic looking brow with many tiny hairs to prove it. She is 2-1/8 inch in length and just under 1/4 inch in width. She comes in four shades and made for many different shaped faces. The Fine Hair Brow is semi-permanent, smear proof, waterproof and can last for days.
#4004
A small feathered eyebrow. She is 1-1/3 inches in length and 1/8 inch in width. She comes in four shades of color and are perfect for people with small faces. She is one of the best semi-permanent eyebrow on the market today!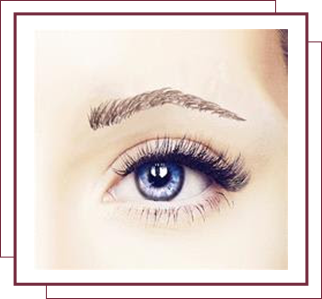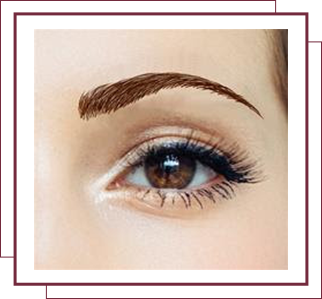 #2003
2-1/4 inches in length and approx 3/8 inch in width ( at the widest point). her moderate arch looks good on most faces. Is she your brow? This High Arch Brow like her sisters is smear-proof, can last for days and will provide the perfect pair of eyebrows every time you put them on.
#3002
2 inches in length and approx. 1/4 inch in width. She is a small yet thick eyebrow. She is great for smaller faces and may be preferred by women who may like a thick short brow over their eyes .. Up Sweep Brow is currently available in four shades.